As a result of some work with BiomeSight, I ended up rethinking how to handle the symptoms to bacteria process. I had been thinking linearly in terms of building regression. I got some traction with that, but was definitely unhappy because once multiple symptoms are added the regression faded out.
A novel approach is simple, take all of the people with the same set of symptoms and create a composite of their microbiomes. In this composite identify outliers and then see where those outliers match the sample that you are looking at. Take those that match and create a Hand Picked Bacteria set and then generate suggestions from those.
So simple, just pick the symptoms and then see the bacteria identified. But you must first enter the symptoms for the person!

You will see the list of all of the symptoms you entered for the sample, they are listed in descending order of the number of samples sharing the same symptoms.
Experimental: Picking Bacteria via Symptoms – YouTube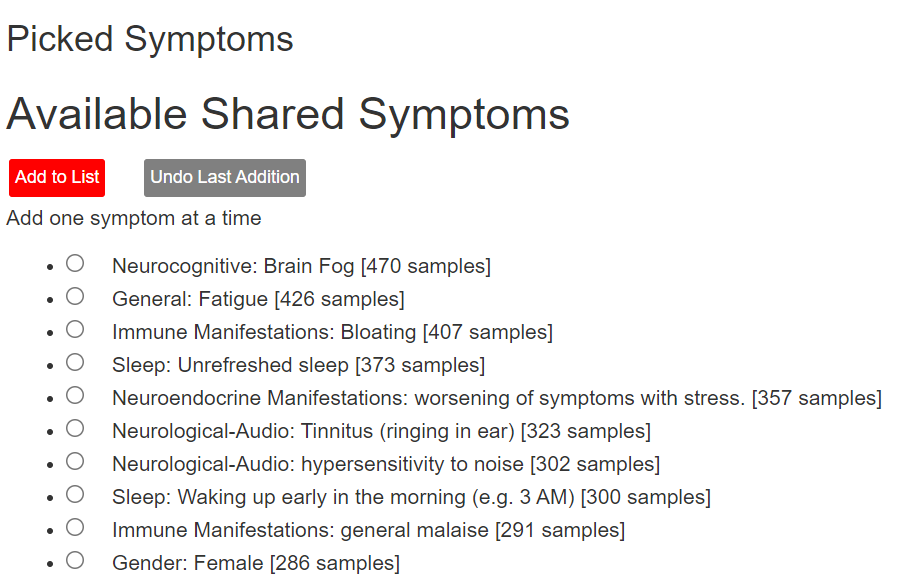 Pick the first one and click add to list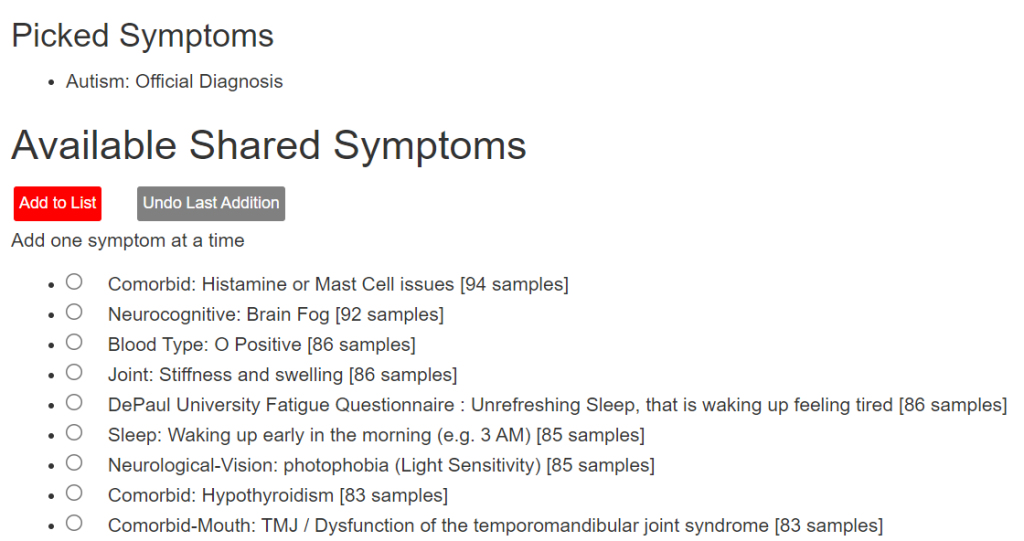 Adding another example, reduces the choices.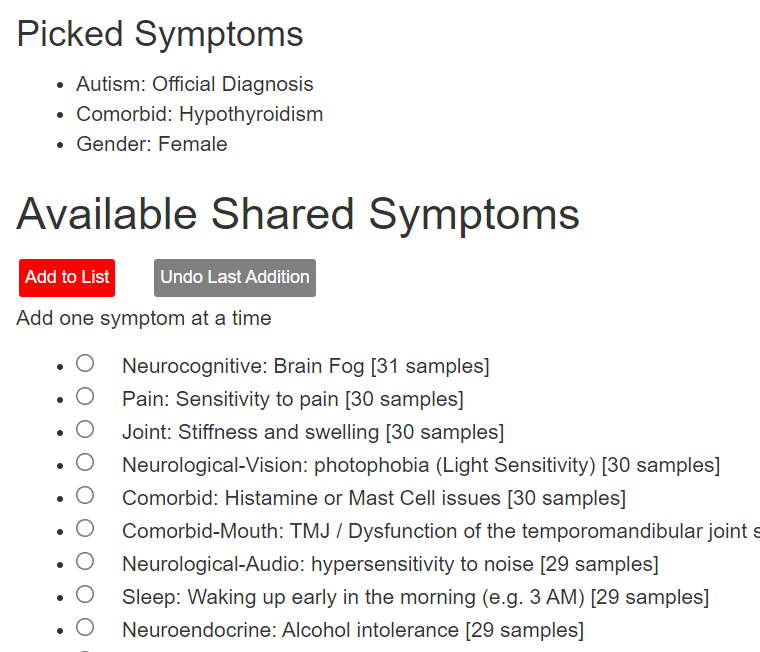 You can keep adding as many as you wish (you do not need to add)
When you are ready (or just interested in seeing the bacteria picked), click the green button

You will get a short or long list of bacteria. If a long list, you may wish to go for stronger relationships.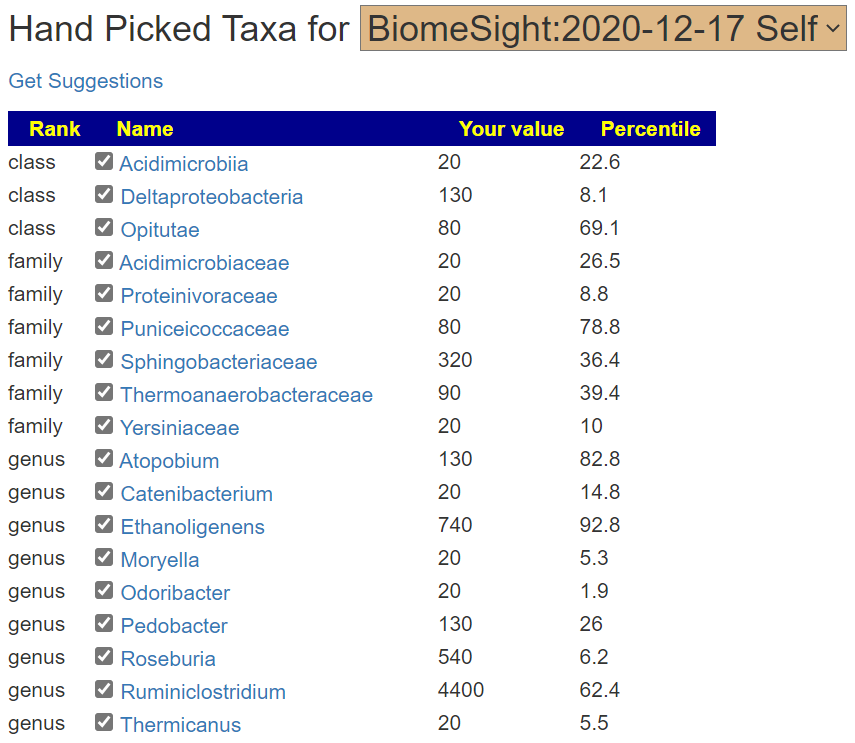 Increasing to Expected, caused a major drop in the numbers

Having more is not always better. I reduced it to just Autism, and the list was much fewer than when I had multiple symptoms. Note that the list will be different for different people and different samples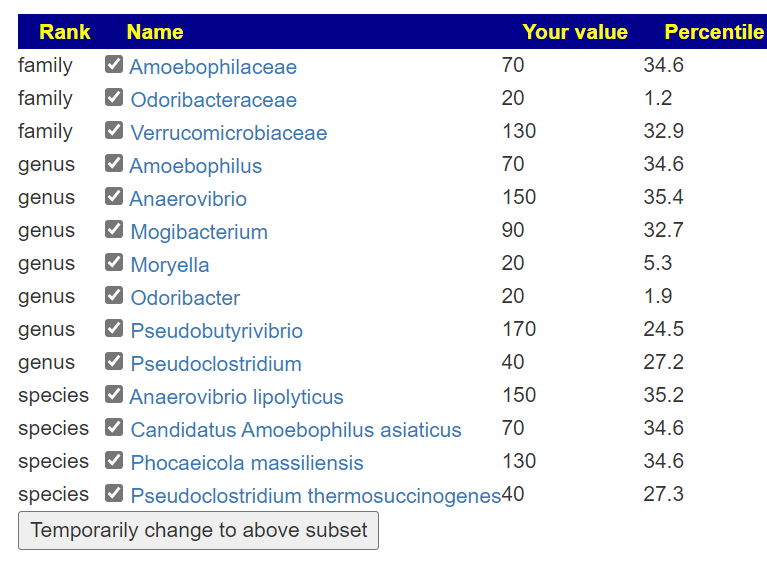 Examples for some autistic children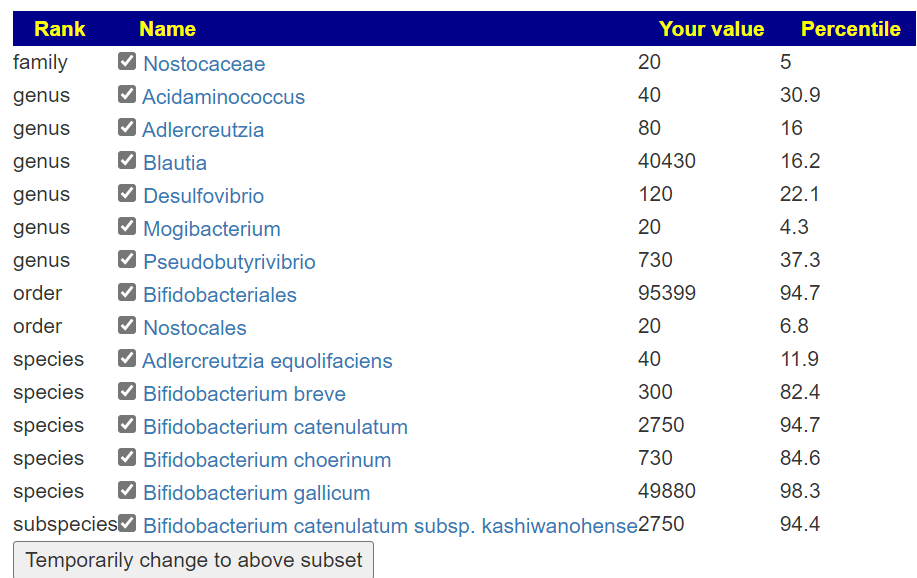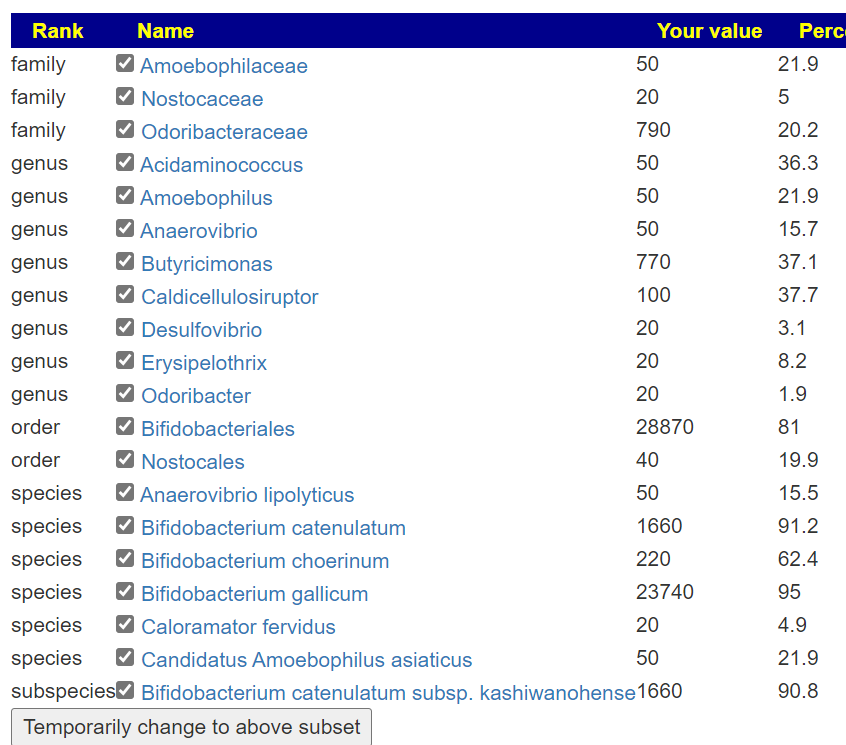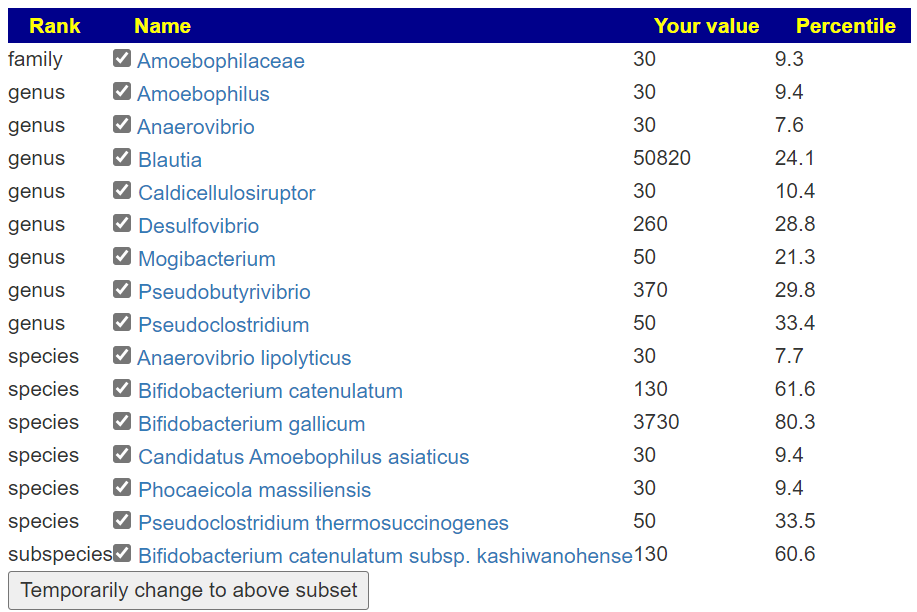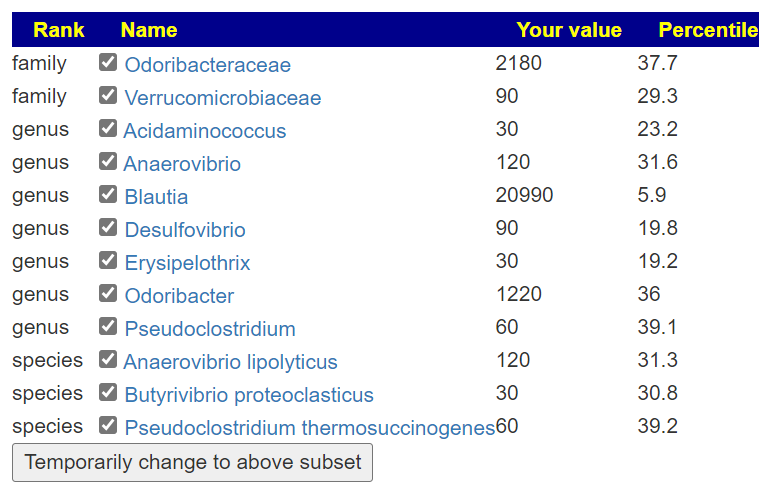 Bottom Line
The key thing to remember is that the symptom is NOT caused by a specific set of bacteria but by different combinations of bacteria acting in similar ways. This approach attempt to capture the probable combinations for a symptom set.
Second Example for Long COVID
This was mainly done to show that we can get strong relationships.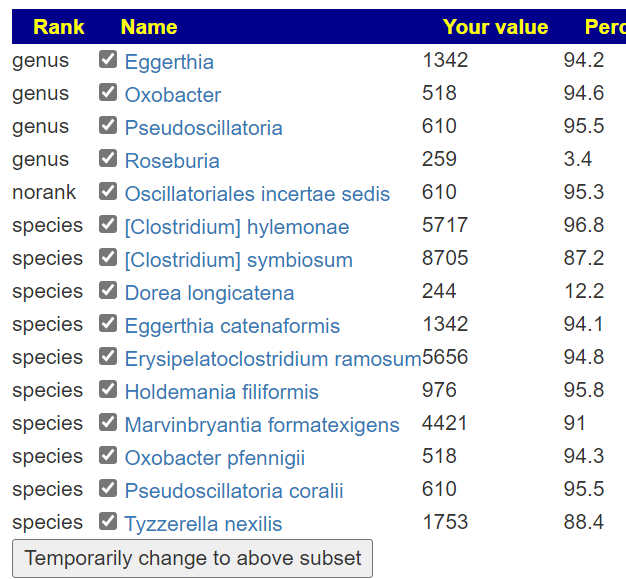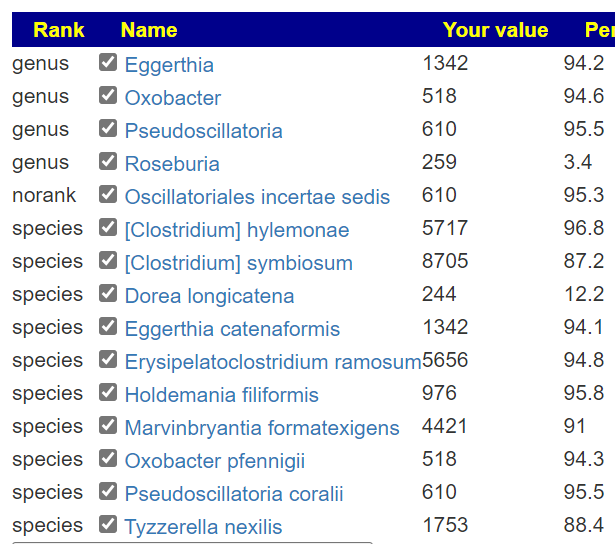 For Very Strong — nothing was listed.