Some recent work has identified bacteria that are associated with Autism. For a summary of method, see this post. The following are the list of bacteria seen with Biomesight samples that are annotated with Autism. There are not sufficient samples yet for specific autism characteristics – so please check your uploaded samples and update the symptoms.
Note the list is BiomeSight.com specific and cannot be applied to other microbiome reports. There is a separate post for Ombre/Thryve samples.
These are bacteria that you want to reduce (with one caveat — the suggestions algorithm requires the percentile to be 50%ile or more). How to hand pick them? See below the list.
Note: you may only have a few of these. They are shown in the same sequence as seen on Microbiome Tree. The LAST item is what was found to be statistically significant.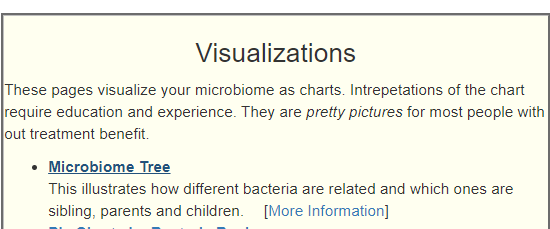 To make a selection, just check the appropriate checkboxes.