I just pushed an update to the Special Condition Modifier page. You will see two links to suggestions on the page. See the earlier post here.


Pub Med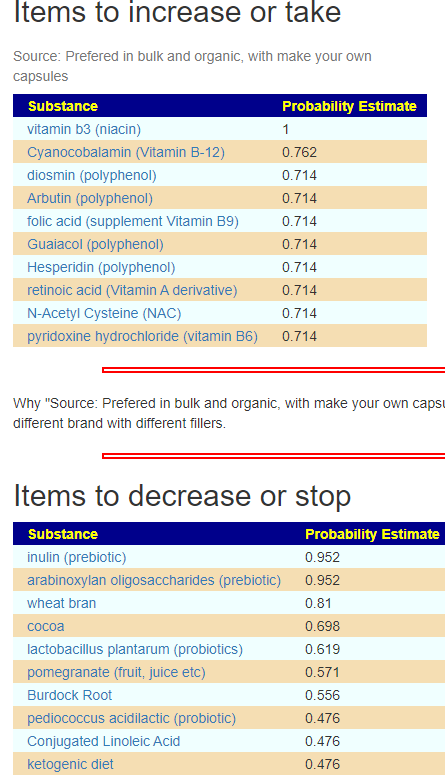 Citizen Science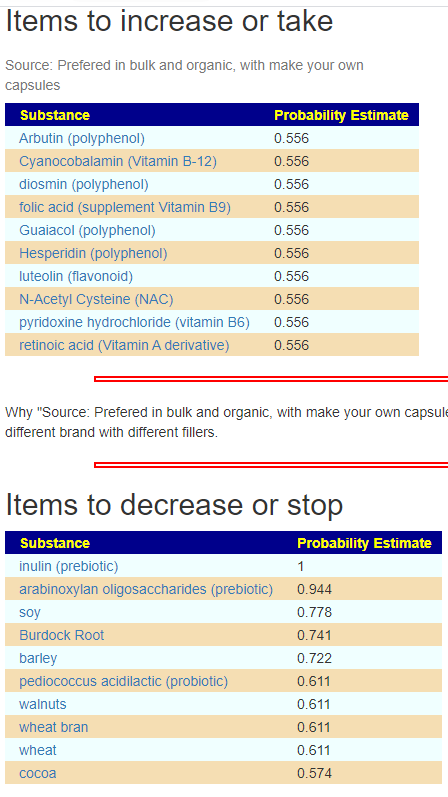 Convergence!
There is a considerable one to one agreement with the suggestions. There is also agreement with gluten-free diet (i.e. no wheat, barley) which had positive results reported from studies (as well as B6).
In short, the microbiome analysis with suggestions appear to match actual studies — except we have more items suggested than been studied independently.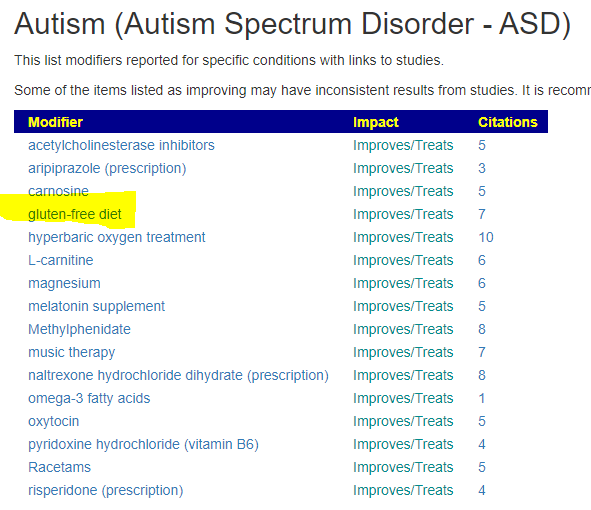 Implication for Specific Children
Above we are working from aggregations of many children with ASD. What is reported is not specific to one child. With an individual 16s stool sample test, then we can process that child's unique individual microbiome profile thru and get suggestions specific for that child using the same logic as shown above.

The following 16s Providers provide data in an uploadable format. Biome Sight with "MICRO" as discount code and Thryve Alive